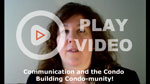 Play Video on Mobile Devices and Older Computers.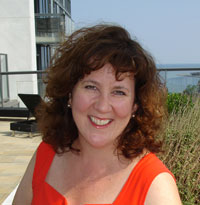 Communication and the Condo - Building Condo-munity!
Sue Langlois
- Founder/CEO,
WOWnetwork
Summary:
How can a property manager and board member welcome newcomers with pertinent information?


Welcome wagon
How can a condo address the challenge of communicating to multiple ethnicities?


Pictures
Translations


How can a condo address the issue of multiple ethnicities sharing one space?


Fun Facts

Teach cultural practices
How can a condo increase resident accountability?


Positive messages
Relevant messages
Pictures of staff
Encourage involvement, events, showcase amenities
Bio:
Sue Langlois is the Founder/CEO of WOWnetwork, a broadcast/digital publishing service for condo board directors who need to solve the communication issue in condos. After successfully owning and operating a TV/radio commercial distribution business for fifteen years (DMD Broadcast Services Inc.), Sue piloted a digital message board project for condos in 2006/07, and spent several years interviewing property managers, board directors, and condo residents, to determine the communication needs of the industry. Since then she has put her background to work overseeing the development of creative content specifically designed to provide effective communication in condos that is beyond the scope of traditional property management contracts.

Sue is an active member of CCI Toronto and is currently a member of its Communications Committee.