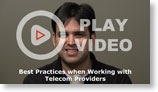 Play Video on Mobile Devices and Older Computers.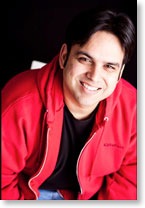 Best Practices when Working with Telecom Providers
Bob Minhas
- President,
AlphaStarr Technical Solutions Inc.
Summary:
Condo boards and Property Management companies have the unavoidable need to work with local Phone, TV and Internet providers to ensure their residents are given access to fair and affordable services. The challenge is how to manage that access to ensure your infrastructure such as your main intercom, Lobby cam or another suite's connectivity is not compromised.
The video is a brief summary of 3 key points to allow Boards and Property Managers some control over who accesses their infrastructure while minimizing their resident's serviceability.

Bio:


Bob Minhas is the President of AlphaStarr Technical Solutions Inc.,

Having spent time working for HGTV teams such as "Income Properties", "Designer Guys" and "DIY Disaster" as well as being the "Go to Guy" for the private homes of celebrities such as Trish Stratus and Jully Black, Bob's vision with AlphaStarr and the TechLife team is to empower Consumers to be comfortable with their own Technology.

With a recent rebranding into Online Marketing, AlphaStarr has expanded its mission to with the new AlphaStarr Life Series of companies to empower Small Business Owners make the right choices to Market their business.